Land Surveying Services
The Thrasher Group North Carolina employs a highly-trained, dedicated staff of land surveyors and offers a wide range of land surveying services for federal, state, and private clients. We are committed to evolving our land surveying techniques and equipment to best serve our clients and their growing needs.
The land surveying services division is led by Joey Gray – of the former Gray Surveying Company, Inc. of Kings Mountain, NC. We are proud to have Joey now spearheading the success of the ever-growing land survey services here at The Thrasher Group North Carolina.
Our firm is able to provide both surveying and engineering services which affords a distinct advantage over survey-only companies. The combination of these two services provides our land and site surveyors with a better understanding of what engineers require to develop an appropriate design for different types of projects. Our field and survey personnel offer extensive experience, certified training, and flexibility to meet our clients' unique project schedules.
General Land Survey Services
Large-Scale Boundary Work

Topographic Survey and Mapping

ALTA/ACSM Survey and Mapping

Lake and River Soundings

Accident Reconstruction Survey and Mapping

Drug-Free Zone Mapping

Expert Witness Testimony

Construction Layout
Permanent Project GPS Base Stations

Building Control and Layout

Road/Bridge Alignment and Staking

Sewer/Water/Pipeline

Site Layout

Volume/Quantity Surveys

Quality Assurance Surveying

As-Built Surveys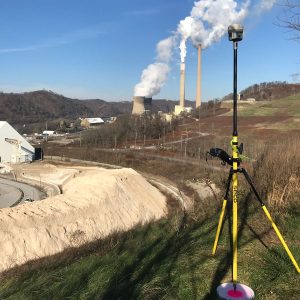 General Survey Services
Large-Scale Boundary Work

Topographic Survey and Mapping

ALTA/ACSM Survey and Mapping

Lake and River Soundings

Accident Reconstruction Survey & Mapping

Drug-free Zone Mapping

Expert Witness Testimony

Construction Layout

Permanent Project GPS Base Stations

Building Control and Layout

Road/Bridge Alignment and Staking

Sewer/Water/Pipeline

Site Layout

Volume/Quantity Surveys

Quality Assurance Surveying

As-Built Surveys